When we did Santia and Vahid's engagement photos here in Las Vegas they told us the wedding would be in British Columbia and we could not be more excited. Then they told us it was at Hatley Castle and though we didn't think it was possible, we were definitely more excited!
August 10 was finally here, we were all in Victoria and it was the big day. It was an intimate destination wedding since the bride and her family were coming in from Florida. They should have plenty of luck in their marriage with all of the rain that came through but thankfully Sanita turned down any offers to have the wedding inside and kept it in the beautiful lush gardens of the Hatley Castle.
During the ceremony she stepped on Vahid's shoe (the Christian Louboutin's she got him as a wedding gift) claiming it was a Bosnian tradition. They said their I-do's, kissed and then it was picture time.
They were troopers spending hours in the rain for the ceremony and their portraits. For the last 20 minutes of the photos we went to get shots in front of the castle and the clouds opened up with blue skies.
We headed to the Parliament House to get some more photos then off to Zambri's for an incredible reception dinner. You guys, it was legit one of the best steaks I've ever had! The cake had 6 tiers. Sanita and the baker went back and forth quite a few times since the baker suggested that was far too much cake for such a small crowd. Sanita had her heart set on a big cake so she compromised with the bottom tier being for looks and the rest was real. Then they had Zambri's famous tiramisu (3 bowls of it) and several plates of puff pastries. These 2 did not skimp on dessert!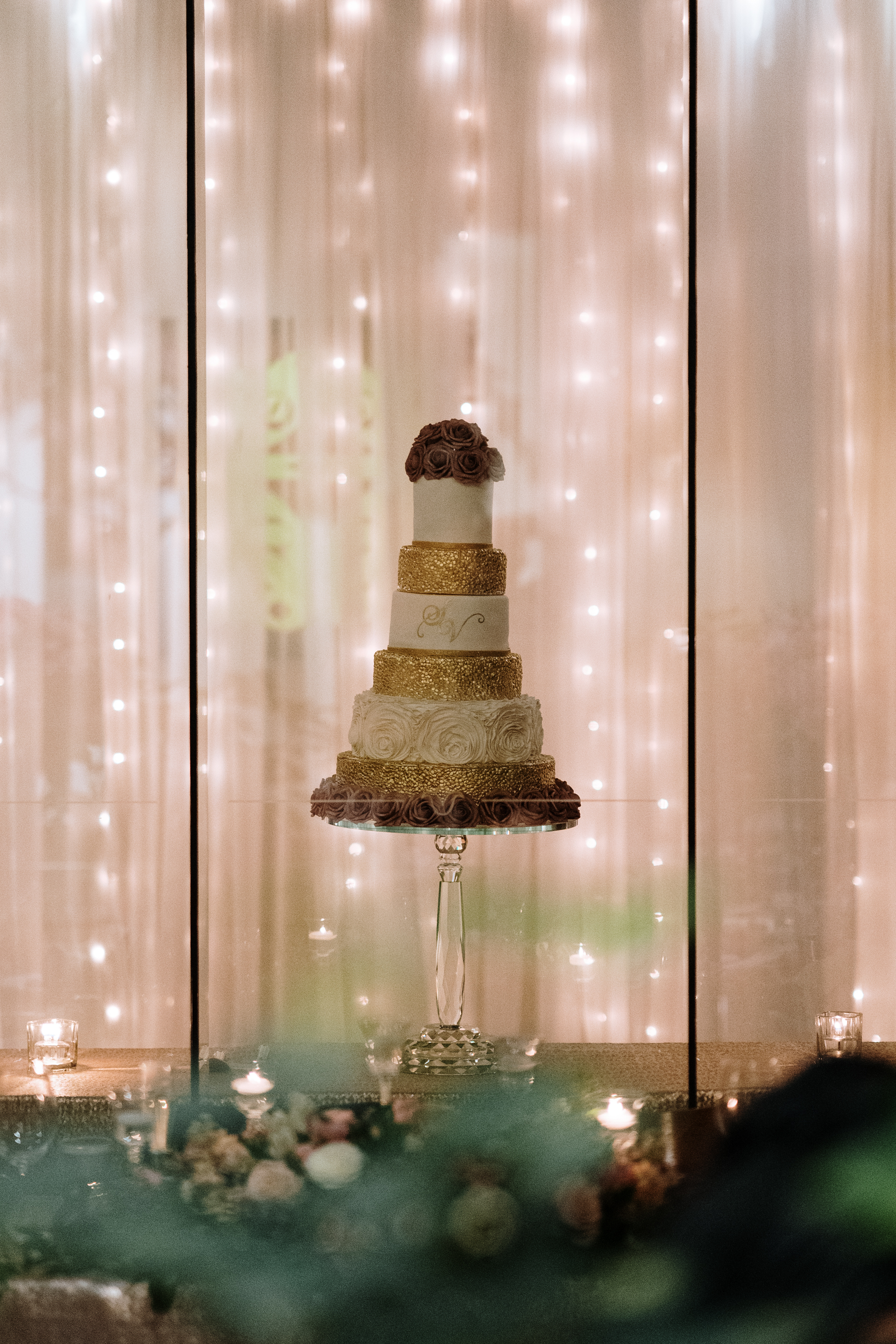 These 2 love Las Vegas so much that they visit several times a year. So, it was only fitting that Sanita surprised Vahid with an Elvis impersonator to sing them their first dance song then serenade the guests throughout the evening.
A Persian tradition is "the cake knife dance". When the bride and groom are ready to cut the cake, they have to earn the knife. A female family member or friend will begin to dance with the knife (usually to a persian song) The couple must offer money to the dancer in exchange for the knife. The dancer can act coy and take the money, only to give the knife to someone else to continue the knife dance. It continues until one of the dancers decide that they have been won over by the given money and will give the bride and groom their cake knife in exchange. As you can see mom gave in.